T
he
October Man Sequence
first gained public attention when Neil Strauss mentioned it in his bestselling book
The Game: Penetrating The Secret Society of Pickup Artists
. Since then, it had acquired somewhat of a
cult
status among the underground seduction community members.
Why is it so well known (and controversial)?
Well, here's the answer…
Some claim to have used the technique to make women sleep with them in 15 minutes from start till finish.
Sounds fantastic, right?
Of course, there could be some hyperbole in there, but the effectiveness of the technique has never been disputed.
Indeed, for any man who is serious about wanting the upper hand when it comes to dating women, the October Man Sequence will give him the "edge" that he desires…
Heck, even if the tactic is only 20-30% as effective as claimed, it would still be pretty powerful, don't you think?
October Man Sequence – What Is It?
Let's investigate more on how the technique came about…
The technique was invented by two veterans in the underground seduction community known only by their pseudonyms, IN10SE and Swingcat.
These two characters first received some limelight inside Neil Strauss' book (where they were described under different pseudonyms).
However, there was no description whatsoever inside the book about the origins of the October Man Sequence.
Fret not, though, for I've done all the legwork for you, and you're about to discover the secrets of the October Man handed to you on a silver platter.
Are you ready?
Fractionation: The Root Of The October Man
So where's what the October Man Sequence is all about…
The October Man Sequence was in fact built upon this little-known hypnotic technique called Fractionation.
For a long time, hypnotherapists have known one little secret technique that will make their clients fall into trance quickly.
By making the client goes in and out quickly and repeatedly into a certain state (I'll elaborate what this means below), she will fall deeper and deeper into trance each time.
Now here comes the interesting part. 🙂
Some members of the seduction community have found that Fractionation also works wonders when it comes to making women fall in love with them.
This means that by deliberately making a woman fall in and out of love with them, you can get a woman "addicted" to you emotionally.
Pretty exciting, don't you think?
This discovery was probably the biggest ever in the history of the seduction movement, and understandably so.
For the first time, ever, guys have the ability in their hands to completely transform themselves into studs just by mastering this one technique.
Doesn't that seem crazy to you?
Here's what Fractionation is in short…
First, you'll make a woman feel happy (or going into the "happy state") by either telling her a happy story, or by making her recalling a happy experience. Then, you'll make her feel sad (or going into the "sad" state) by either telling her a sad story, or by making her recall a sad experience.
(This is what I meant by going in and out repeatedly into a state previously).
The entire Fractionation sequence, of course, is a little more than what I've described to you, and unfortunately, it's is too long to be described here in this article.
However, there's a free "Cheat Sheet To Fractionation" (authored the preeminent Mind Control expert Derek Rake) which you can download below…
Download
the
"Cheat Sheet"
which contains 10+ Fractionation routines not found in this article by
clicking here
. It's 100% free, and no credit card is required.
It's highly recommended: and so I'd encourage you to download the guide as it will "shortcut" your way to understanding the technique (without having go through a ton of research like I did!).
Just by learning this technique you'll turbo-charge your ability to seduce women immediately by at least threefold (no joke). Just think of the impact this has on your life!
Pretty amazing, right?
Derek Rake's Dark Rake Method
The October Man Sequence was the first attempt to "modify" the original version of Fractionation to be used in seduction.
Fast forward to the recent times…
Many have since developed their own variations of Fractionation, and often for very specific reasons.
For example, Derek Rake's Dark Rake Method is an advanced adaptation of fractionation used to build and deepen rapport using a wide range of psychological triggers.
(The Dark Rake Method has since be superseded by Derek's flagship – the Shogun Method is reviewed here).
Also, if you have heard of the purported "loophole in female psychology" then chances are the tactics are also based on Fractionation or other types of advanced persuasion techniques.
These are industrial-strength Mind Control tactics which are designed to completely hack into a woman's mind and flick her "attraction triggers" to make her fall in love super quickly – no matter if she wants it or not.
For a Masterclass on how to use Mind Control to make a woman completely subservient to you, enter your details below…
LEARN HOW
TO
USE
MIND CONTROL
TO
DOMINATE
WOMEN
Get an exclusive invite to Derek Rake's online Masterclass by entering your best email address below. No credit card required.
Your details are protected and guaranteed with PrivacyProtect™

Go watch the Masterclass now and then complete the rest of this article. I can wait. 🙂
Black Rose Sequence
Even more recently, the Black Rose Sequence has been making headlines with claims that it's even more powerful than the October Man Sequence.
There's one crucial difference between the Black Rose Sequence and the October Man Sequence though, and it is this…
The October Man Sequence is about attracting or "seducing" a woman.
The Black Rose Sequence is about

enslaving a woman emotionally

.
Do you see the difference?
The problem with most "pickup" or "seduction" technique is that the effect is usually short-term.
Of course, this is entirely fine if what you're looking for is a quick and dirty way to get a girl's phone number, or to steal a kiss…
…but if you're looking for something which is a little longer lasting, and if you desire something which is deeper (like complete control and domination over women), then the Black Rose Sequence is the way to go.
Is The October Man Routine Evil?
Good question… but the jury is still out on this!
Whether a technique is morally good or bad is questionable. However, what's not disputed about the October Man Sequence is its ability to be harmful to women psychologically.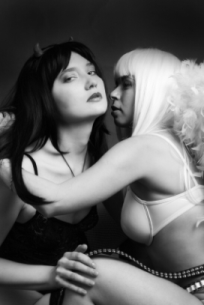 Indeed, to some, using the October Man routine (or any other kinds of seduction technique based on Fractionation) to attract women is an overkill – not unlike "bringing a nuclear bomb to a gunfight".
It's highly unnecessary, and has got the potential to hurt everyone in the process.
Also, the October Man Sequences gives a certain unfair advantage to the guy who uses it.
To the master October Man practitioner, he can easily control a woman's feelings (and consequentially, emotional well-being). This gives him the power to bend her to his will, and in the process makes her highly vulnerable.
Now imagine you having this power and ability to make any woman bend to your wishes. Would that make your life a LOT easier?
(It did mine.)
Fractionation / October Man Sequence Is

Not

For Everyone
There are some veterans in the seduction community that argues for the technique to be kept hidden from the outside world.
Why? It's because of the potentially harmful consequences.
After all, giving anyone access to the October Man Sequence is like letting kids run around with scissors. It will never end well!
On the flip side: for those who are curious or interested in the topics of extreme influence and heavy human psychology, then knowing the October Man will kick your skill sets up a couple of notches.
So here's the bottom line.


If you are a woman, and you have experienced "speed attraction" (meaning, you become somewhat infatuated with a guy rather quickly, say, in less than an hour upon meeting him), then chances are that you have been under the spell of an expert October Man Sequence or a Shogun Method user.
If you are a guy, then congratulations – you have stumbled upon possibly the most powerful seduction technique ever known (barring Shogun Method's Black Rose Sequence.)
Once you have mastered the technique then you'll achieve the highest mastery in dating and attracting women.
Pretty cool, don't you agree?
How To Get The Same Results The Easier Way
The problem with the full blown October Man Sequence is that it can be difficult to pull off if you do not have a solid background in hypnosis and Neuro Linguistic Programming.
It's not a magic pill solution!
The good news is that there's a shortcut to this since you don't really need to know WHY the technique works.
Here's a useful analogy: an F1 race car driver doesn't need to know WHY or HOW engines work. He only needs to master the skill of driving an F1 car in order to win races.
This means that you only need to master the skill of using the technique to win the game of love and relationships. Do you see how simple this is? Yeah, I thought you would!
So here's the deal.
If you want to use a similar technique (like Fractionation) then check out this online Masterclass:-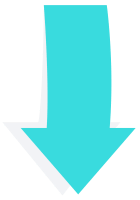 (Wait for the page to load… it may be slow at certain times of the day due to heavy traffic)
Conducted by Derek Rake, it's an online Masterclass where you will discover how to use Fractionation to seduce women quickly just like the masters. It's free to attend… so take lots of notes!
PS: I got a question to ask you…